Butech Bliss
Company Profile
Butech Bliss is a leading innovator designing, manufacturing and servicing coil processing equipment including complete cut-to-length lines and slitting lines for the metal producers, service centers and toll processors around the world. Butech Bliss is the only manufacturer in the industry to build all 3 types of shape correction Cut-To-Length lines. You can be confident in knowing that the unique blend of experience and innovation goes in to every roller leveler cut-to-length line, stretch leveling CTL or temper mill CTL that we have built for companies world-wide. Our scrap choppers, shears and hydraulic leveling technologies are often copied but never duplicated. The company's services include field and shop rebuild and repair services, engineering studies and contract manufacturing services.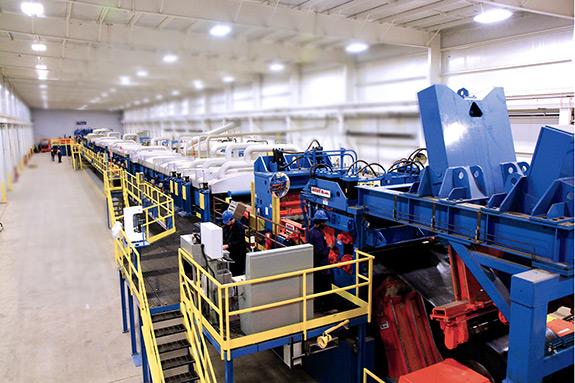 One of the most important advantages may be that Butech Bliss provides custom-built equipment to fit the circumstances, not standard designs that may not be the best solution for your particular application. The Butech Bliss advantage means equipment designed to maximize your return on investment through longer life, less need for maintenance and higher productivity than most others can offer. To learn more about Butech Bliss and our products visit us at www.ButechBliss.com or call our knowledgeable sales team at 330.337.0000. Butech Bliss welcomes the opportunity to discuss your specific coil processing application needs.
At Butech Bliss…We Build Things. Better.