December 2017 - In April 2017, a massive 80-ft. steel rebar and mesh Kraken, fabricated by lead sculptor Drew Shook and his team, was purposefully sunk into the Caribbean Sea on top of a decorated World War II ship.
The 158-ft.-long Kodiak Queen, a former U.S. Navy fuel barge, and its colossal passenger were submerged in order to stimulate a new coral ecosystem, while also serving as an education center for marine researchers and local students from the surrounding British Virgin Islands.
The location of the sunken ship is bare sand at a depth of about 65 ft. Within a short period of time, the ship and artwork will be covered by a myriad of sea creatures both large and small.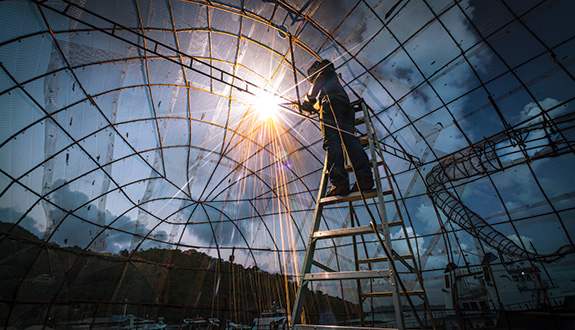 Initial environmental projects will include monitoring sharks and grouper that visit or move into the wreck.
Photos: Owen Buggy